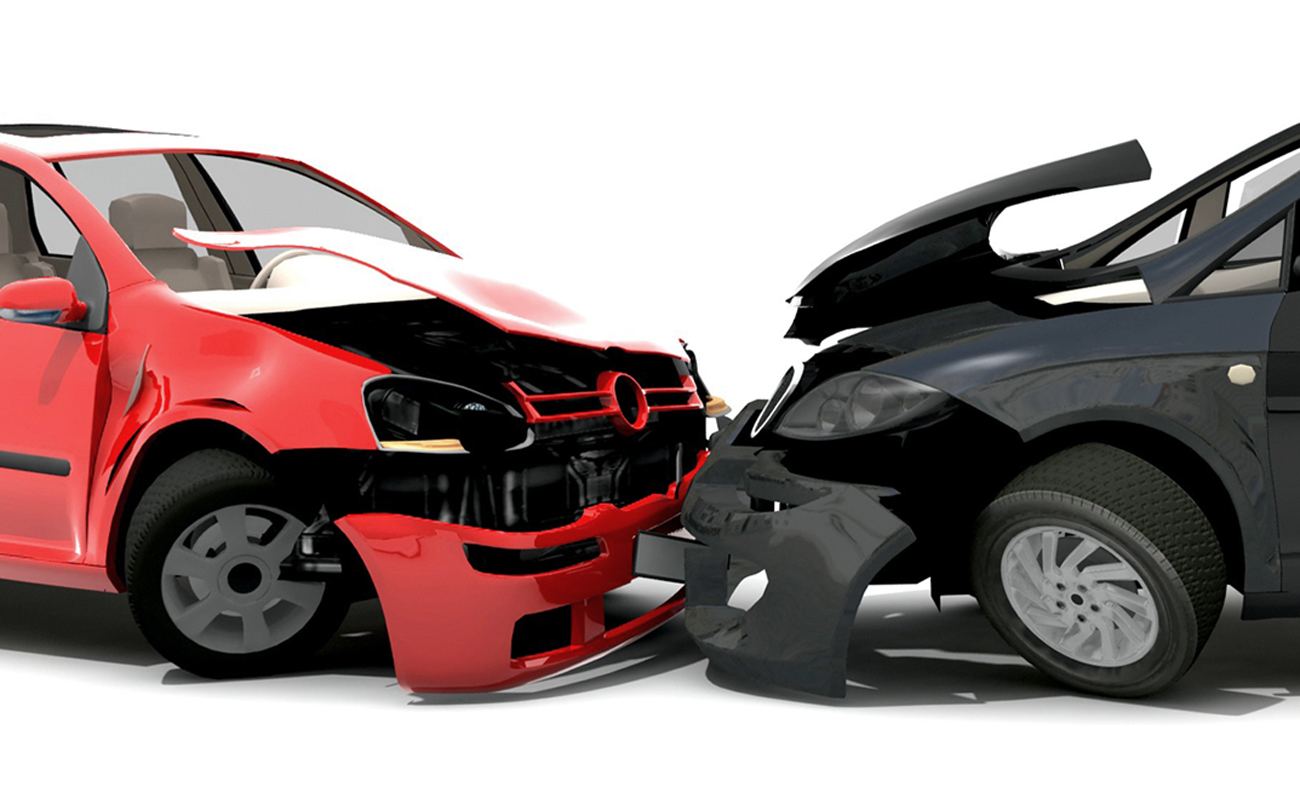 I have successfully resolved hundreds automobile accident claims. When you have been involved in an automobile accident, preparing for a lawsuit is the last thing on your mind. There are a number of steps that you need to take to protect your interests in litigation.
TAKE PHOTOGRAPHS OF YOUR INJURIES: Bruising, swelling, cuts and abrasions will often heal themselves within several days of your accident. While most cases do not ultimately go to trial, you have to plan on going to court from day one. Most serious injuries received in automobile accidents are not readily visible without advanced medical testing. This presents a problem when presenting your case to a jury. A person with a torn rotator cuff in their shoulder will appear perfectly normal by the time they arrive in court. It is much easier to convince a jury that you have injured your shoulder in a car accident if you have pictures of the swelling and bruising to your shoulder taken immediately after your accident.
TAKE PHOTOGRAPHS OF YOUR VEHICLE: Again looking toward trial, it is much easier to convince a jury that you were injured if we can show that your car was also seriously damaged in the accident. The correlation between vehicle damage and injuries in jurors' minds can not be overstated. The insurance company will push you hard immediately following the accident to settle your property damage claim. Often in the case of a total loss claim, they take possession of the car as a part of that settlement agreement. DON"T COUNT ON THE INSURANCE COMPANY BEING ABLE TO FIND THOSE PHOTOGRAPHS ONCE YOU HAVE FILED SUIT.
CHOOSE THE PROPER MEDICAL CARE: Chiropractic care has done wonderful things for many people. Unfortunately, chiropractic care is not accepted by all people as a valid form of medical care. Many jurors don't place much faith in chiropractic care, Insurance companies place little emphasis on chiropractic care or on chiropractor's diagnosis when resolving claims. It is absolutely essential that your follow up with your regular family physician if you are continuing to feel pain after your accident. Your family doctor may prescribe physical therapy with a licensed physical therapist. If that is the case, it is important that you go.
Spinal injuries are the most common accident related injuries. Almost all back injuries are diagnosed initially as a back sprain. In most cases that diagnosis is correct. In a small number of cases, the injury is more severe, typically a bulging or herniated disc. If you are not feeling any better four to six weeks after the accident, it is possible that your injury is more serious. In that case, you need to make an appointment with your family doctor and insist that they refer you to an orthopedist or a neurologist. At this point your family doctor or the specialist should order an MRI (or in rare cases a CAT scan). These tests are the only way that a disc problem can be properly diagnosed and treated. Often, doctors are reluctant to order these because they are expensive. Do not expect them to order an MRI on your first visit. If however four to six weeks have past and you are still in pain and they are still refusing to order an MRI, you insist on the test or get a new doctor.
GET A GOOD LAWYER: I once had a woman come into my office who had been injured in an accident. She decided to represent herself. The insurance adjuster pressured her sign a settlement for $ 1,500.00 with days of her accident. Several months went by and her injuries did not get better. She made an appointment with an orthopedist who told her she needed surgery. There was nothing I could do. Even though she needed a $ 100,000.00 surgery and would never be the same, she would only ever receive $1,500.00. I don't tell this story to criticize her or make her look bad. She was like most people. She had never been involved in a law suit and did not want to be involved in a lawsuit. She only wanted the insurance company to pay her medical bills. She didn't have the experience to know what dangerous water she was treading on.

Family Law
Trust. It is the most important aspect of the attorney client relationship. This is especially true when hiring a lawyer to handle your divorce or child custody case. Please contact me and we can set up a time to discuss the specifics of your case.

Workers Compensation
You would be amazed at the number of times that clients have come into my office with offers on the table from insurance carriers that were doubled or tripled by the time we resolved the case.

Social Security Disability
If you feel that you have been wrongfully denied disability, please contact me to set up an appointment to discuss your case. I do not charge attorney's fees in disability cases unless I win.
FIRM PHILOSOPHY
My philosophy is simple. My clients are not just numbers, they are real people in need of my help. My clients are my greatest asset. I strive to treat every one like they are the only client. All cases are handled personally by me. When you call, you speak to me. When you go to court, I am there by your side.
All personal injury claims are handled on a contingency basis. You do not pay attorneys fees if you do not win.