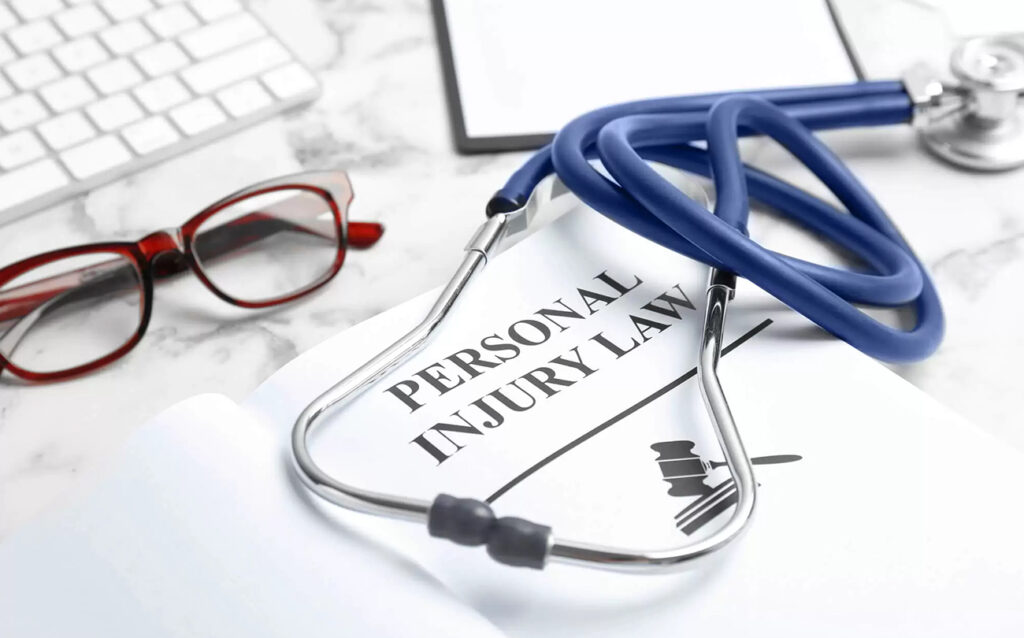 Myrtle Beach Personal Injury Attorney, David Mason, Serves South Carolina With Decades Of Experience
Experienced personal injury attorney David Mason has been helping his clients recover compensation for injuries, obtain medical treatment, and support for his client's families for over 20 years. David has helped vacationers and residents alike in South Carolina file successful personal injury claims and lawsuits after slip and falls, car accidents, tractor trailer accidents, and a large range of other accidents that can occur with local residents and in tourist areas including Myrtle Beach, Garden City, Pawleys Island, and other areas of the low country including Horry and Georgetown counties in South Carolina.
Get The Help You Need for Your Injuries and Losses
If you have been injured in an accident, you deserve compensation for those injuries and for any pain and suffering due to those injuries. Attorney David Mason will help you obtain medical treatments and collect the monetary compensation you deserve to make up for lost wages, loss of future earning capacity, permanent disabilities, as well as, any pain and suffering.
We Will Handle The Insurance Companies and Lawyers For You
David Mason is an experienced personal injury professional who will focus on obtaining compensation for your injuries so you can focus on your recovery. We will communicate with the insurance companies, gather evidence regarding the nature and extent of injuries for our clients, and negotiate with opposing counsel and claim adjusters to get you the best results and the compensation you deserve.
We Let Them Know You're Serious
David believes it is in his clients' best interests to prepare every case as if it is going to trial. He does his homework and hard work upfront. He gathers evidence, identifies witnesses, and procures the experts needed to testify on his clients' behalf to ensure the best outcome of his cases. This zealous preparation and hard work lets the opposing counsel know that David is serious and plans to win his case. Oftentimes, this results in increased settlement offers and settlements without going to trial. He diligently investigates every aspect of his clients' cases to identify strengths and uncover weaknesses in order to get the upper hand. Because David knows his clients' cases inside and out, he is able to make striking and smart arguments that insurance companies cannot ignore.
Count on David Mason for Personal Attention and Service
The law offices of David Mason are committed to providing clients with the best personalized service and attention they can provide and ultimately deserve. He keeps in constant communication with his clients during the duration of their case to keep them abreast of any new developments and to achieve a good working rapport with the client. Personal injury attorney, David Mason, takes the time to explain legal developments as they happen, and what that development means for your specific case.
Feel free contact us at, David Mason Law Offices, to schedule a consultation to keep the help and settlement you deserve for your Myrtle Beach personal injury case.  We can be reached by email at mason@gardencitylawfirm.com or by phone at (843) 651-7200.  We look forward to hearing from you and helping you get the compensation you deserve. 
Estate Planning
Are you prepared for the future? I understand the importance of protecting your legacy and ensuring your loved ones are taken care of. I craft personalized estate plans tailored to your unique needs. From wills and trusts to asset protection and tax strategies, I provide comprehensive solutions that safeguard your wealth and minimize the burden on your family. My meticulous attention to detail and compassionate approach make the complex process of estate planning simple and stress-free. Secure your family's future today.
Auto Accidents
When you have been involved in an automobile accident, preparing for a lawsuit is the last thing on your mind. I have successfully resolved hundreds automobile accident claims, and can help you to protect your interests in litigation.

Worker Compensation
When your work-related injury leaves you vulnerable and in need of support, trust the Law Office of David J. Mason. I am committed to protecting your rights and securing the compensation you deserve. I am experienced in navigating the complex workers' compensation system, advocating for generous settlements and benefits. With a deep understanding of your challenges, I provide compassionate guidance and aggressive representation every step of the way. Don't face the complexities of your case alone. Consultations are always free in Workers' Compensation cases.

DUI & DWAC
With a deep understanding of South Carolina DUI laws and the local legal system, I have successfully represented many clients in DUI cases. I have a proven track record of getting charges reduced or dismissed, and I am always prepared to take a case to trial when necessary.

Personal Injury
I am here to fight for your rights and maximize your compensation. With a track record of successful settlements and verdicts, I handle many types of personal injury cases, from car accidents to slip and falls to motorcycle and tractor-trailer accidents. I understand an injury's physical, emotional, and financial toll, which is why I provide personalized attention and aggressive representation. Let my firm navigate the legal complexities while you focus on your recovery. Consultations are always free in personal injury cases.

Criminal Defense
We understand that facing criminal charges can be anincredibly overwhelming experience,with the potential to significantly impact your life. As your experienced criminal defense attorney, I am dedicatedto guiding you through the complex legal system, advocating for your rights at every step.
Social Security Disability
If you feel that you have been wrongfully denied disability, please contact me to set up an appointment to discuss your case. I do not charge attorney's fees in disability cases unless I win.

Family Law
Trust. It is the most important aspect of the attorney client relationship. This is especially true when hiring a lawyer to handle your divorce or child custody case. Please contact me and we can set up a time to discuss the specifics of your case.
FIRM PHILOSOPHY
My philosophy is simple. My clients are not just numbers, they are real people in need of my help. My clients are my greatest asset. I strive to treat every one like they are the only client. All cases are handled personally by me. When you call, you speak to me. When you go to court, I am there by your side.
All personal injury claims are handled on a contingency basis. You do not pay attorneys fees if you do not win.