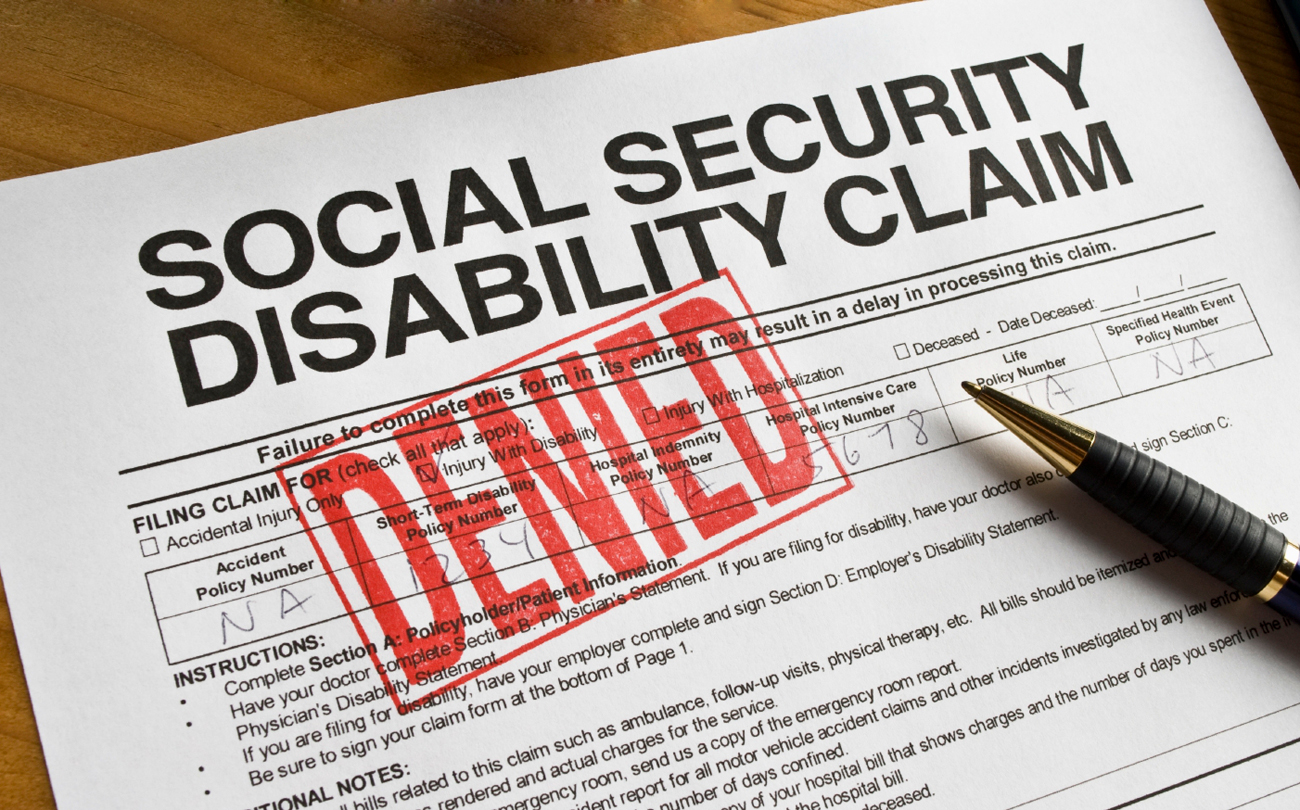 If you have applied for Social Security Disability you are probably involved in one of the most frustrating experiences of your life. Seventy percent of claims are initially denied. This doesn't seem to have anything to do with the medical evidence, it appears to be routine procedure. I once represented a client who was missing a chunk of his brain the size of a golf ball. He was denied disability because "his condition was not expected to last more than 12 months."
The process for filing a claim is painfully slow. Once an initial application for benefits is submitted it typically takes six months to a year to get a response. Upon the receipt of the initial denial, a client has a limited amount of time to file a motion for consideration. Again in my experience, that motion for reconsideration is almost always denied. Again it take six months to a year to make that decision. Once your motion for reconsideration has been denied you can then request a hearing in front of an administrative law judge. It usually takes AT LEAST, one year to get that hearing. If your case is extremely clear cut in favor of disability, there is a process where we can petition the court in writing for a decision without a hearing. That can save a lot of time, but is only appropriate where cases are very clear cut. In most cases a hearing is necessary.
If you feel that you have been wrongfully denied disability, please contact me to set up an appointment to discuss your case. I do not charge attorney's fees in disability cases unless I win.

Family Law
Trust. It is the most important aspect of the attorney client relationship. This is especially true when hiring a lawyer to handle your divorce or child custody case. Please contact me and we can set up a time to discuss the specifics of your case.

Auto Accidents
When you have been involved in an automobile accident, preparing for a lawsuit is the last thing on your mind. I have successfully resolved hundreds automobile accident claims, and can help you to protect your interests in litigation.

Workers Compensation
You would be amazed at the number of times that clients have come into my office with offers on the table from insurance carriers that were doubled or tripled by the time we resolved the case.
FIRM PHILOSOPHY
My philosophy is simple. My clients are not just numbers, they are real people in need of my help. My clients are my greatest asset. I strive to treat every one like they are the only client. All cases are handled personally by me. When you call, you speak to me. When you go to court, I am there by your side.
All personal injury claims are handled on a contingency basis. You do not pay attorneys fees if you do not win.