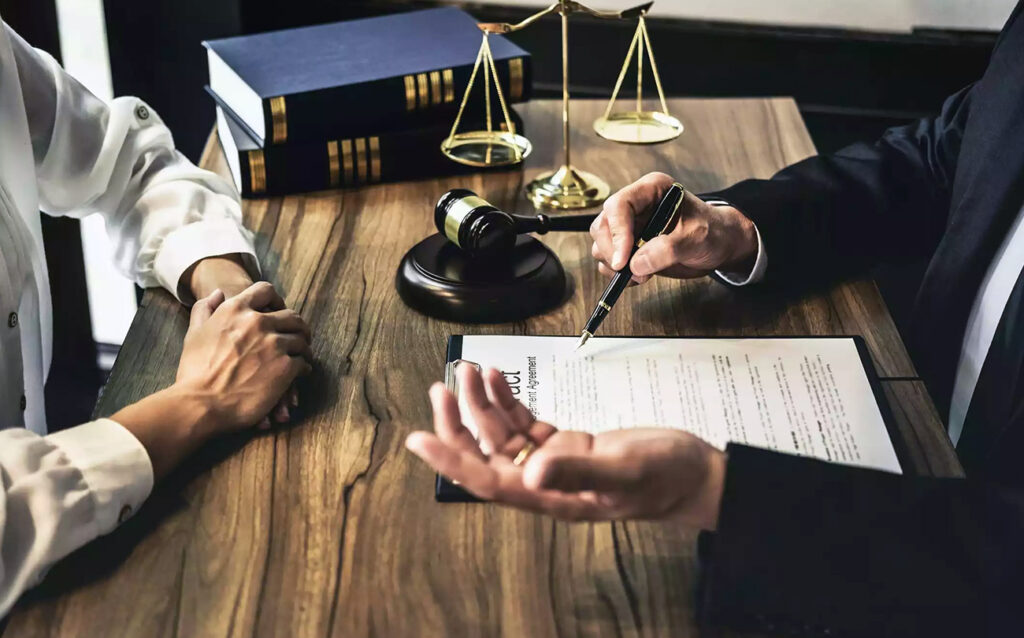 Myrtle Beach Attorney Assisting Families with Expert Estate Planning Services In South Carolina For Decades
As we grow older, we realize that life is unpredictable and it's essential to plan for the future. Estate planning is a critical process that helps you protect your assets and ensures your loved ones are taken care of after you're gone.
Attorney David Mason provides comprehensive estate planning along with wills and trusts and also litigates trust lawsuits, will contests, and other fiduciary and probate disputes for his clients. He utilizes his experience to advise clients in estate planning and how to avoid unnecessary will contests, trust litigation, and fiduciary issues. No one wants their legacy to be tainted by family members fighting over their belongings no matter how large or small the estate or trust.
David provides an extensive array of estate planning services and will provide you with comprehensive estate planning services to fit your family's needs and goals, such as wealth preservation, asset protection, and other tax planning services. David will provide you with the necessary information and expertise regarding the various estate planning options while focusing on tax minimization for your family and your beneficiaries.
Depending on the needs of your family, some of the estate planning service we provide are:
Last Will and Testament – Commonly known as a will, this document can tell the Court who you want to receive your things, name guardians of minor children, and state how you would like your remains disposed of, among other things.
Financial Power of Attorney – A financial power of attorney names a person (or persons) to make financial decisions for you should you become unable to make them yourself. Taking this step early prevents the need for the court to appoint someone and could potentially save your family thousands of dollars.
Healthcare Power of Attorney – Similar to the financial power of attorney, this document names a person who can make decisions regarding your healthcare if you are incapacitated. It also allows you to make clear your wishes regarding organ donation and the degree of life-sustaining measures you desire.
Trusts – Contrary to popular belief, trusts are not just for the extremely wealthy. Trusts offer greater flexibility in determining how and when your assets will be made available to your beneficiaries. They can also offer protection against probate, creditors, and tax liability. Additionally, trusts are an essential component in protecting the future of a special needs child.
Family Limited Partnerships – Commonly called an FLP, this estate planning tool is used to transfer assets more easily from generation to generation.
Planning For the Future of Your Business – Limited Liability Companies – Known as an LLC, this type of entity offers business owners protection from personal liability. It is also crucial, however, to address the future of a business, especially a family-owned business. Every business is unique, so there is no blanket plan that is best for every business.
Devising a plan before a need arises can help families save time and money, while avoiding disputes during emotional moments. With a plan already in place, it is possible that families can:
Avoid probate – Estates can end up in probate for years, bleeding the estate of its resources and leaving families with little or nothing when the court process resolves, and final debts are paid. With the right planning, it is possible to avoid probate entirely.
Preserve family relationships – All too often, when there is no clear plan, surviving family members argue over the assets. The rifts created in these situations are sometimes never repaired. A comprehensive estate plan leaves no uncertainty; family members have no reason for a dispute.
Protect assets – Proper planning can protect the estate from taxes, creditors, probate costs, or litigation over your money or property, preserving the maximum amount of your resources for your loved ones.
Every family situation is unique, and each estate plan that David provides is formulated with the specific needs and goals of the client in mind. It is his aim to preserve your legacy and provide for your family, and this can be done with the aid of a skilled attorney and the foresight to have these difficult discussions now.
We understand that estate planning is a difficult and daunting task to deal with, but it's best to be prepared before such things occur. Contact attorney David Mason to schedule a consultation and get your estate in order. You can reach us at David Mason Law Office to schedule a consultation by email at mason@gardencitylawfirm.com or by phone at (843) 651-7200. We look forward to hearing from you and helping you get your estate in order before it's too late.
Estate Planning
Are you prepared for the future? I understand the importance of protecting your legacy and ensuring your loved ones are taken care of. I craft personalized estate plans tailored to your unique needs. From wills and trusts to asset protection and tax strategies, I provide comprehensive solutions that safeguard your wealth and minimize the burden on your family. My meticulous attention to detail and compassionate approach make the complex process of estate planning simple and stress-free. Secure your family's future today.
Auto Accidents
When you have been involved in an automobile accident, preparing for a lawsuit is the last thing on your mind. I have successfully resolved hundreds automobile accident claims, and can help you to protect your interests in litigation.

Worker Compensation
When your work-related injury leaves you vulnerable and in need of support, trust the Law Office of David J. Mason. I am committed to protecting your rights and securing the compensation you deserve. I am experienced in navigating the complex workers' compensation system, advocating for generous settlements and benefits. With a deep understanding of your challenges, I provide compassionate guidance and aggressive representation every step of the way. Don't face the complexities of your case alone. Consultations are always free in Workers' Compensation cases.

DUI & DWAC
With a deep understanding of South Carolina DUI laws and the local legal system, I have successfully represented many clients in DUI cases. I have a proven track record of getting charges reduced or dismissed, and I am always prepared to take a case to trial when necessary.

Personal Injury
I am here to fight for your rights and maximize your compensation. With a track record of successful settlements and verdicts, I handle many types of personal injury cases, from car accidents to slip and falls to motorcycle and tractor-trailer accidents. I understand an injury's physical, emotional, and financial toll, which is why I provide personalized attention and aggressive representation. Let my firm navigate the legal complexities while you focus on your recovery. Consultations are always free in personal injury cases.

Criminal Defense
We understand that facing criminal charges can be anincredibly overwhelming experience,with the potential to significantly impact your life. As your experienced criminal defense attorney, I am dedicatedto guiding you through the complex legal system, advocating for your rights at every step.
Social Security Disability
If you feel that you have been wrongfully denied disability, please contact me to set up an appointment to discuss your case. I do not charge attorney's fees in disability cases unless I win.

Family Law
Trust. It is the most important aspect of the attorney client relationship. This is especially true when hiring a lawyer to handle your divorce or child custody case. Please contact me and we can set up a time to discuss the specifics of your case.
FIRM PHILOSOPHY
My philosophy is simple. My clients are not just numbers, they are real people in need of my help. My clients are my greatest asset. I strive to treat every one like they are the only client. All cases are handled personally by me. When you call, you speak to me. When you go to court, I am there by your side.
All personal injury claims are handled on a contingency basis. You do not pay attorneys fees if you do not win.